It's always the spontaneous invites that get honored, haha. A friend of mine texted out of the blue and asked me to go with her to the
Moonleaf Tea Shop Book Swap
event.
Basically, as the term
SWAP
"exchanging one thing for another".
The Book Swap event works this way:
Bring as many books as you want to give away, and get the same number of books from the loot of paperbacks brought by the other participants. You get to go home with new ones, without spending a single peso!
Here are some of the titles we got, after rummaging through the pile. After this, we decided to make a quick stop at Book Ukay, also along Maginhawa Street.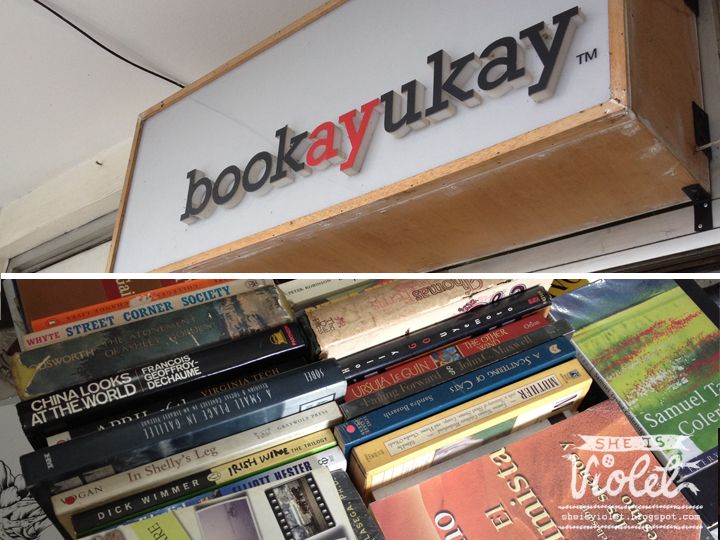 The concept of thrift shopping, or
ukay-ukay
as we call it, is applied to books.
Book Ukay
offers a wide range of books, and are arranged accordingly. There are the classics, to the more contemporary and popular ones, also including comic books and children's books. They also offer academic books and coffee table books. Though most of them are second-hand, you will find more of them in mint condition. If you're really lucky, you'll get some that are hardly opened! Prices range from 80Php to 500Php (mostly for hardbound titles).
The place has a very laid-back and artsy feel to it. I love how the books are piled up randomly, but still easy to look through. This is exactly how I want my library to look like!
It just takes patience, as thrift shopping goes, but once you dig in, you're bound to find some really great books, at very affordable prices :)
Moonleaf Tea Shop
103 Maginhawa St., UP Teacher's Village, Diliman, Quezon City
Book Ukay
55 Maginhawa St., UP Teacher's Village, Diliman, Quezon City
Store Hours : 12nn-10pm everyday