Nestled in this quiet neighborhood in Quezon City is 10a Alabama, an old ancestral house which has been turned into an art and furniture gallery.
From the outside, you'd never guess the place to be this big! We love that it has this spacious backyard.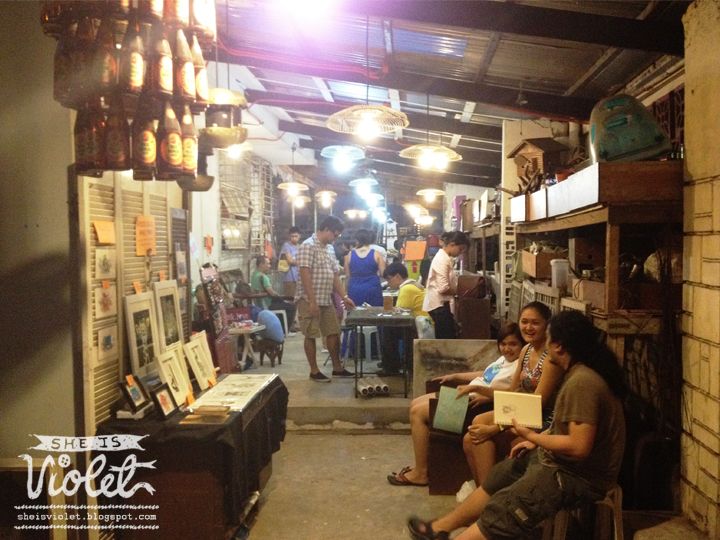 The 10a Alabama Arts and Crafts Fair is held every 3 months, and here you will find a mish-mosh of handmade items by several different artists. Tables are set up starting from the garage, and from there you will weave your way into the house for more.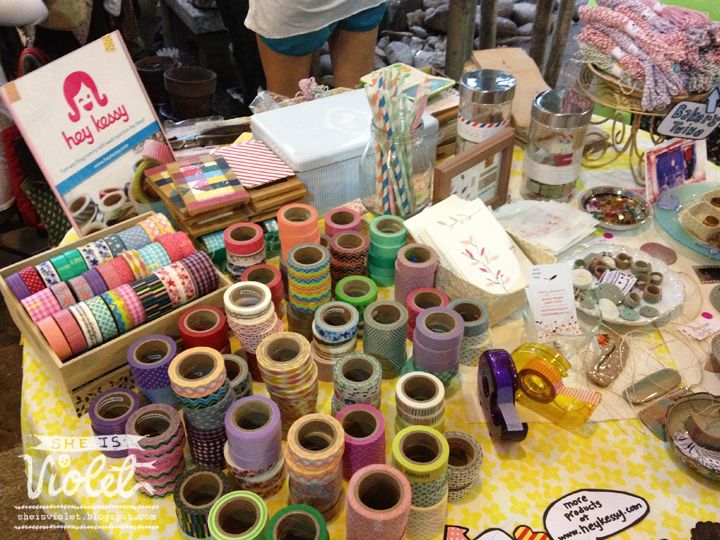 Washi tape and stickers from Hey Kessy!
Paper folding! Origami flowers made with colorful patterned paper.
We love this idea of taking something as simple as stones, and sprucing them up with pretty crochet patterns, to be used as paper weight
An assortment of bottles, plastered with paint and washi tape, for whatever purpose they may serve.
Journals with collage covers by Artefact
Handsewn plush toys and accessories by Gawani Fe-mi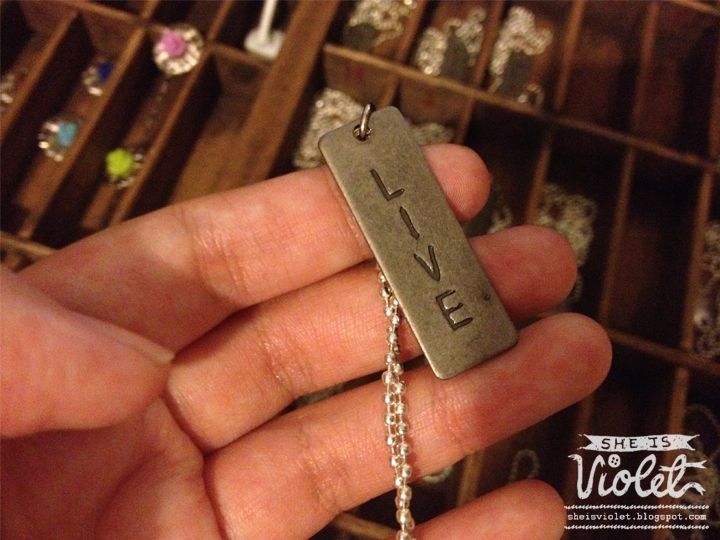 LIVE!
As said earlier, the house itself is a gallery. So we also did some poking about in some of the rooms, and found some rather interesting details. As seen in the photo above, the Male Restroom's walls have been covered with vinyl samples.
Even the floor seems to have a story. Who's Josie?
While we were busy looking at all these crafts, Pablo chatted with some people and even met the organizer. Turns out, she's an architect, like us! I guess we're on the right track in this art and architecture movement, aren't we? Hopefully, (as Pablo said) the next time we go back to this place, we'll be sharing our own products!
10a Alabama
10a Alabama St., New Manila, Quezon City
Visit their Facebook page: http://www.facebook.com/10aAlabama