As we have said in our post,
Keep the Creative Juice Flowing
, exploring and keeping your eyes open to different things help in stimulating the imagination. Being creative doesn't need a specific time or a special place, it can be done anytime and anywhere!
How To Be An Explorer of the World: Portable Life Museum by Keri Smith
is
an interactive book that lists 59 ideas, activities and experiments on how to explore and see the world in a different perspective. The book encourages people to find patterns, textures, and observe details that we tend to overlook because of familiarity. It also promotes its readers to collect things and make their own museum of things and ideas.
Keri Smith teaches how find new ideas in our everyday mundane routines. She says that
"Creativity arises from our ability to see things from may different angles."
What makes the book even more interesting is that it's filled with all sorts of doodles, collages and text, all by the author herself! She also included several quotes from different artists and scientists.
This book is just what anyone needs for that push to start creating!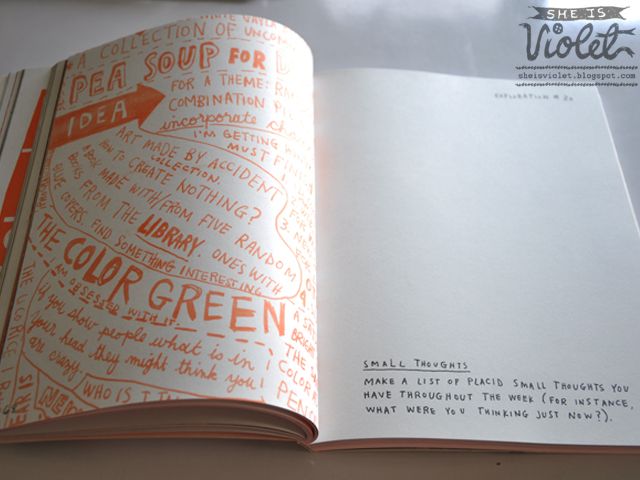 To get to know more about Keri Smith's inspiration for the book, you will find an interview
here.