Hello, Sailor! is an exhibit we went to last month in CubaoX. In collaboration with Heima Home and Lifestyle Furniture, artists Soleil Ignacio and Tokwa Penaflorida presented their watercolor paintings of water-dwelling creatures.
A painting on a huge piece of canvas! (See the time lapse video on how they did this at the end of the post :))
Soleil Ignacio's work is mostly portraiture of girls, with curly locks and blank gazes, in muted colors. We love how clean and neat her paintings are, considering how tricky it is to work with watercolor.
Soleil Ignacio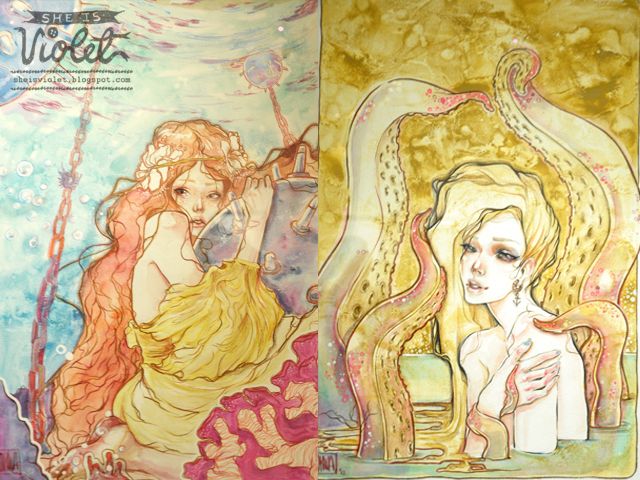 Tokwa's work on the other hand have more vivid colors and texture. Each of his paintings tells its own underwater story. (Unfortunately we weren't able to take a picture of Tokwa :p)
On a different note, we love how Heima was decorated too!
LIFE IS A PARTY!
Indeed.